Profile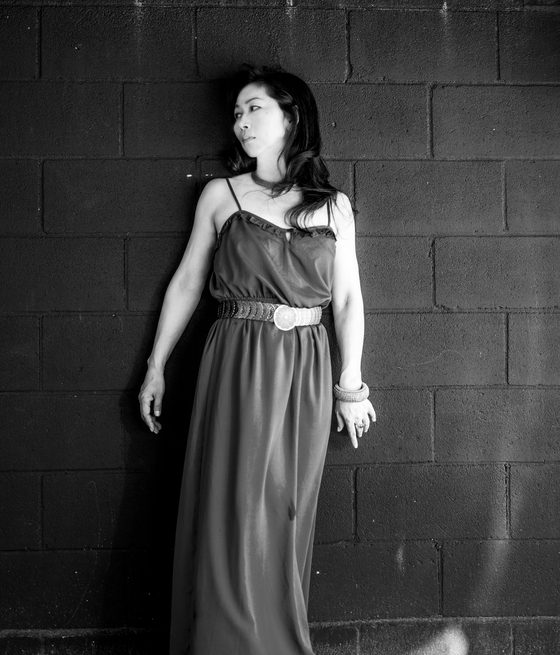 SETSUKO KIDA / 木田折子/ Jazz Vocalist
小学校よりピアノを始め短大卒業後、KAWAI音楽教室講師となる。
同時に関西音楽事務所に所属しプレイヤーとしてもデビュー。
その後、持ち前のタレント姓を買われ、MCとしても仕事を始めるようになる。
(ブライダルやイベント業界においてもプロデューサーとして、大阪府箕面国定公園内「音羽山荘」のオリジナルウェディングを全て創り、現在も関西で人気の場所である。ブライダルコンサルティング、プロデュース、司会、通訳、英語教育、また若い日本人学生のニューヨーク留学において J-STAR TRAVELと協力し、現地音楽家への橋渡しもしている)
そんな中
1992年、右側の甲状腺腫瘍切除手術によりファルセット(裏声)を突然喪失する。
以来、歌からは遠ざかり、10数年歌う事はなかった。
ところが、2007年8月、Jazz Vocalist西田あつ子氏との出会い、師事によりJazz Vocal の魅力を知り、諦めていた「歌うこと」への可能性を見いだし研鑽を積む。

2009年3月から1年間、ニューヨークへ留学。
ヴォイストレイナー Al Foster氏、New York Jazz AcademyではSofia Rei Koutsovitisにも師事し(ラテン Vocal)も学んだ。マンハッタンにおいて、レストラン、カフェ等で音楽経験を積みながらsinger show case などにも出演し、多くのミュージシャンとの出会いで充実した留学生活をすごす。2010, 3 / 05 には" Farewell New York " と題するソロライブをマンハッタンにて開催し帰国。

以来、ニューヨークとの往復を続けながら、
2011年から本格的に日本でもVocalistとして関西を中心に活動を始める。

 2011年5月、ベニー・グッドマンやペギー・リーとの共演で知られるPianist のKIETH INGHAMやBill Evans のバンドメンバーとして活躍したDrumsのArnold Wise等とDEMO CDの録音をする。さらに、
2012年からはグラミー・ノミニー VocalistでPianist でもある KARRIN ALLYSON に師事し、Sonny RollinsのバンドメンバーであるPianist のMARK SOSKIN氏との出会いから、
2013年7月26,27日ニューヨーク、Acoustic Recording Studioにおいて、
MARK SOSKIN、KEITH INGHAM両氏とのレコーディングが実現し、
2013年11月13日、ファーストデヴューアルバム " TWO FOR THE ROAD " を Spontaneous レーベルからリリース。

CD発売記念ライブは
 日本では、2013年11月19日(@大阪Royal Horse)、西本貴至、畑ひろし、原満章、高野正明氏らと、また
ニューヨークでは、2014年5月30日(@ Don't Tell Mama )で MARK SOSKIN & JAY ANDERSON のTrioで行われた。

以来、日本ではライブ活動、各種ジャズイベントを始め、
2015年にはHILTON HOTEL CHRISTMAS JAZZ CONCERTにも出演。
日本をベースに、ニューヨークでもMark Soskin氏 らとライブ活動を続けている。

現在ニューヨークでは、Karrin Allyson以外にも
 Jay Clayton, Judy Niemack, Roseanna Vitro,
また近年、Mel Tormeのピアニストとして知られる John Collianni に師事している。

Setsuko kida was born July 7 in Osaka, Japan. Setsuko started learning the piano at the age of 7. After graduating Osaka Shinai girl's seminary junior college of primary education faculty, Setsuko started working as a music instructor of Piano and Electric organ at KAWAI Instrumental Company. At the same time, Setsuko made her debut as a Player belonging to Kansai Music Office. Then, Setsuko also made her debut as a MC because Setsuko was recognized as a multi-talented person.
One day in 1992, Setsuko suddenly lost her falsetto due to a thyroidectomy. Setsuko lost her joy of singing. However, Setsuko experienced the possibility of singing again by being exposed to Jazz vocals when I met my Japanese vocal teacher Atsuko Nishida in August, 2007. Then Setsuko went to study Jazz vocal in New York for a year where she had private voice training lessons with Al Foster as well as lessons with Sofia Rei at New York Jazz Academy. Setsuko had many good experiences singing at the restaurants, cafes and the singer show case performance stages. At last, Setsuko had her first solo performance in Manhattan " Farewell New York" in 2010. Setsuko has started working as a vocalist in Japan since 2011.
Setsuko has been teaching the piano and the electric organ at her home for many years. In recent past few years, Setsuko was back and forth between Japan and New York studying jazz vocals. In May, 2011, Setsuko made a CD for DEMO with Keith Ingham ( the well-known pianist for Peggy Lee and Benny Goodman) Drums Arnold Wise who was a member of Bill Evans trio and Bassist Alex Gressel. Then Setsuko met Karrin Allyson, Grammy Nominated singer and pianist, as well as Roseanna Vitro , Judy Niemack, the great,outstanding Jazz singer and studied vocals with them.
Setsuko got together Worldwide Pianist Mark Soskin through Atsuko Nishida, he has been playing with Sonny Rollins and working as a music educator.
Setsuko had an opportunity to record her CD with Mark Soskin and Keith Ingham, Arnold Wise, Dmitri Kolesnik( Bass) and Marc Daine (Guitor) at Acoustic Recording Studios in Brooklyn on July 26 and 27th in 2013. Her first debut album "TWO FOR THE ROAD" was released from the Spontaneous label on Nov,13th in Japan and in the world. Setsuko has been continuing her vocal jazz studies with great teachers such as : Karrin Allyson, Jay Clayton, Roseanna Vitro, and Judy Niemack, and pianists in New York.